It's Wai Kuan's big 40th birthday on the 21-Nov, which is a significant milestone by anyone's book. We celebrated it by taking a quickie 4-day/3-night break in Phuket. We didn't plan to celebrate in Phuket, but doing what she does best, she found a last minute resort on booking.com that looked too good to be true (price wise) at something like SGD $70/night. And we thought, why not? We've been to Phuket a couple of times, so it's definitely not high on our list for sightseeing. But we liked the idea of just being able to lounge around in a hotel/resort somewhere. At least that's the thought…
The resort is called "Stay Wellbeing & Lifestyle Resort", and it is a brand new resort that barely opened for a couple of months. In fact, the spa facility wasn't even ready yet when we checked in. Admittedly, the prices probably won't stay on SGD$70/night for long, so we were lucky to be able to jump on it while it was still available. It is located at Rawai part of Phuket, which isn't the "mainstream" part of Phuket that one typically associates with. As we had been to Phuket a few times, we thought it was the perfect opportunity to hang around another area.
On paper, the resort looked really good with really BIG swimming pools, and generously sized room. No doubt one of the first thing we did was go for a swim! It features 4 x adult pools and a kid's pool as well.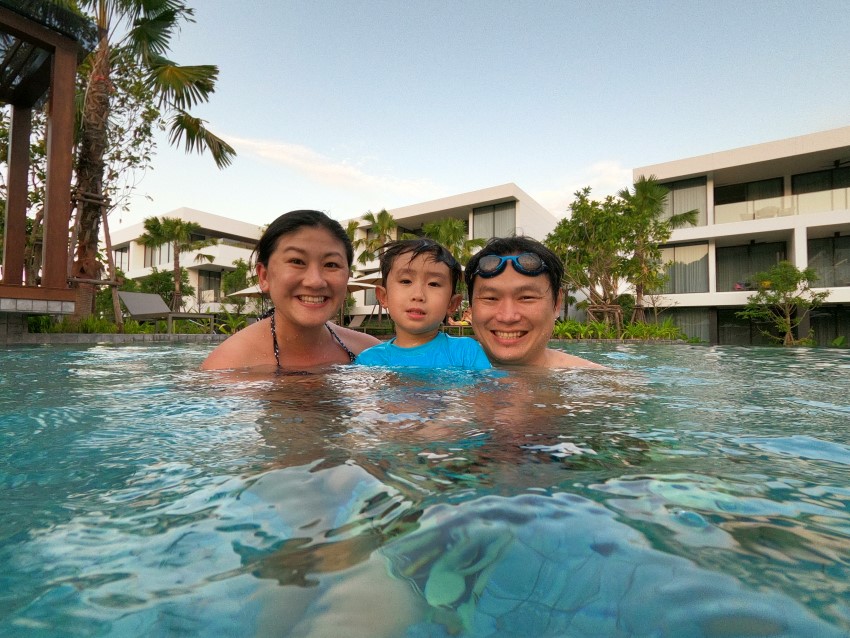 It also features probably the largest gym I've ever seen in any hotel.. 3 floors! It's as big as any typical Fitness First Gym in Singapore! I guess that's where the "Lifestyle" part of the hotel name came from. But it was soon apparent, why you may not want to stay here (at least not if you are coming to Phuket for the first time). I've actually talked about it all in a dedicated video I made about the resort. Check it out!
Whilst we did spend time at the resort, we still managed to do what we always do in Asia.. rented a cheap scooter wherever possible, and get around to places ourselves: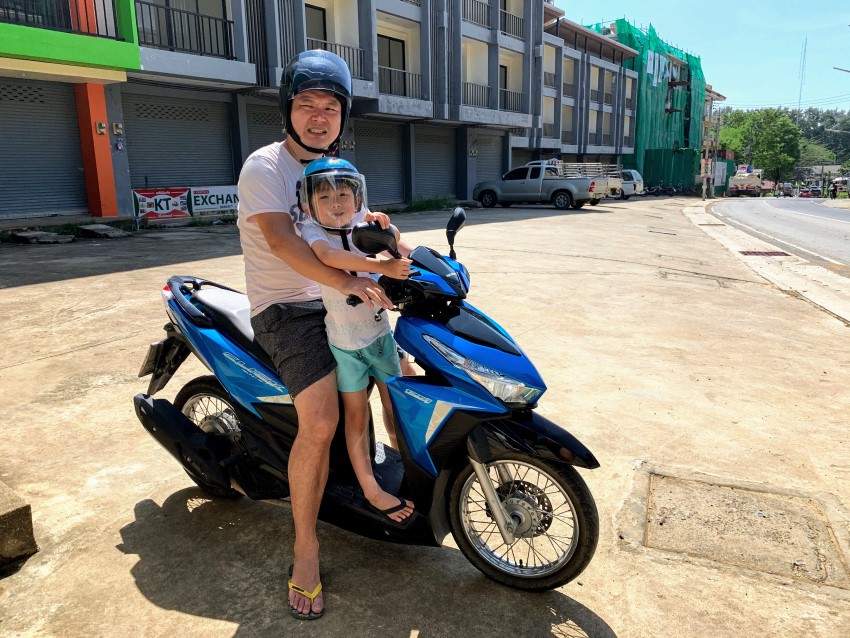 Thank god we were able to get one not far from the resort from a local, because it was apparent there's simply not much to see/do within walking distances from the resort. You'll just end up getting bitten by mosquitoes if you step out too far. Now, Rawai definitely has a different feel to other parts of Phuket. It lacks any large malls, and has a very suburban feel to it. With a bit of help from Google, we managed to see a few sights namely..
Neko Cat Cafe
Located here. I guess cat cafe has well and truly ventured out of Japan! There's not just one but two in Rawai area. Sort of makes sense to me, as Thailand has had a long history with cats and now you can come to a cat cafe to see them in a safe/clean environment!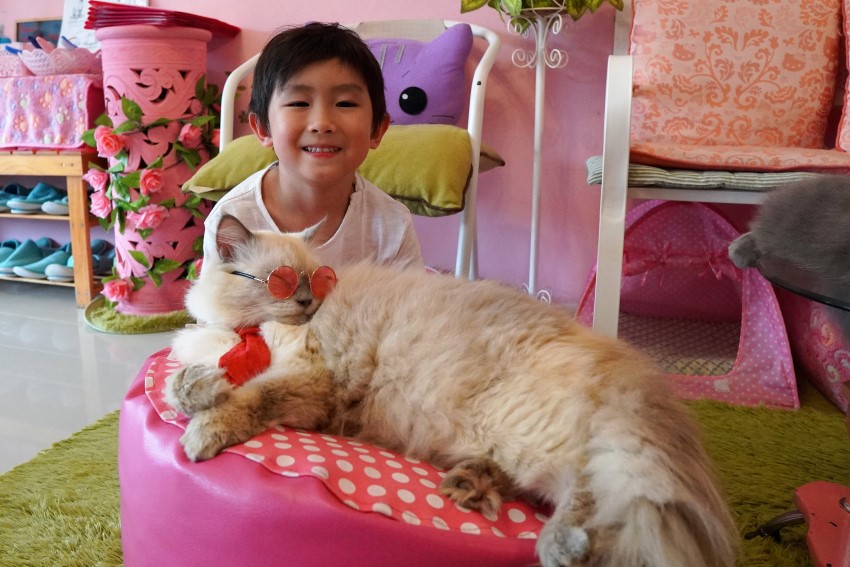 We do recommend this cat cafe if you intend to visit one. It's quite obvious the owners love their cats a LOT. They even spent the time chatting to us almost the entire time we were at the cafe!
Big Buddha
This is one of the only major attraction that is close to the resort, perched high on the highest point in Phuket. So you can definitely expect some pretty nice view up here even if you have no interests in the statue itself.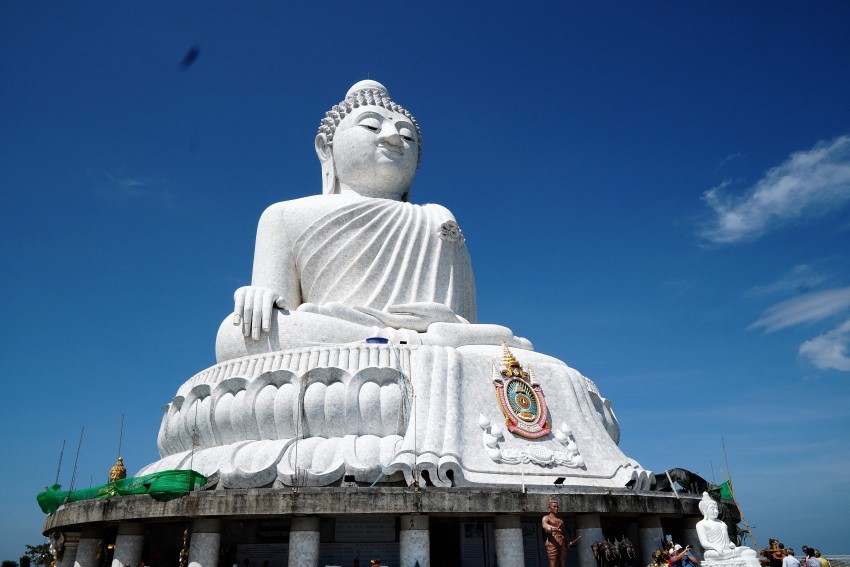 Here's what I mean by the view you can expect when you get up there..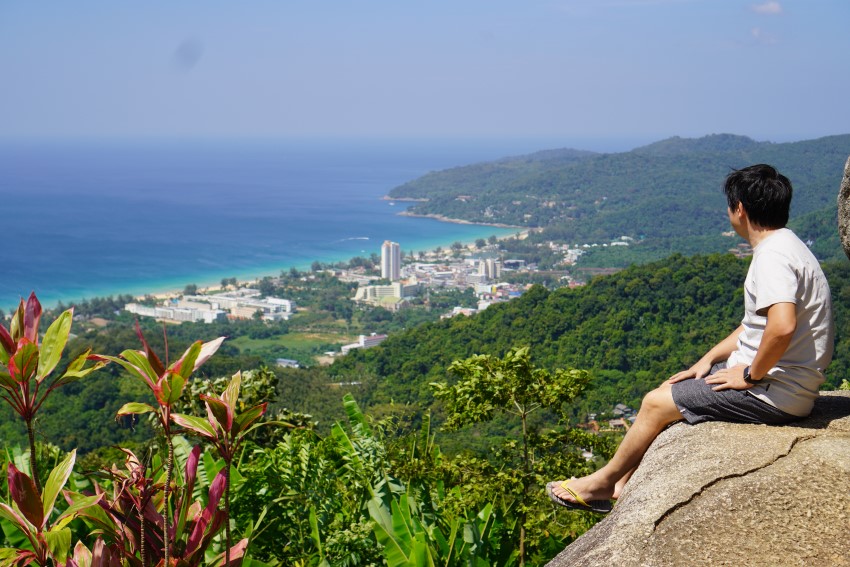 Sunset Viewing
Wasn't high on my list, but was pleasantly surprised when I paid Promthep Cape. There is something about viewing sunset at over here and worth the effort to get there.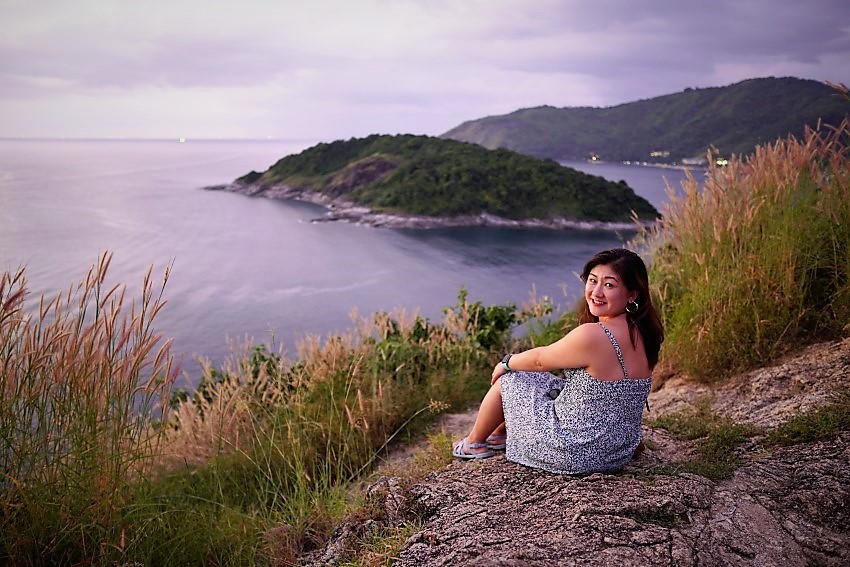 Nai Harn Beach
I've never associated Phuket with pristine beaches all this time, probably due to us primarily going to the mainstream stretches of beach close to the airport. I must say I wasn't pleasantly surprised when we visited Nai Harn Beach. Being so far south and away from mainstream beach strips of Phuket probably helps. It doesn't feel crowded (at least not yet) when we were there. We were not prepared to go to the beach at all, as we didn't even bother to bring our swimming suits to go swimming. We just didn't expect to see such a nice beach with water so clear you can see the bottom!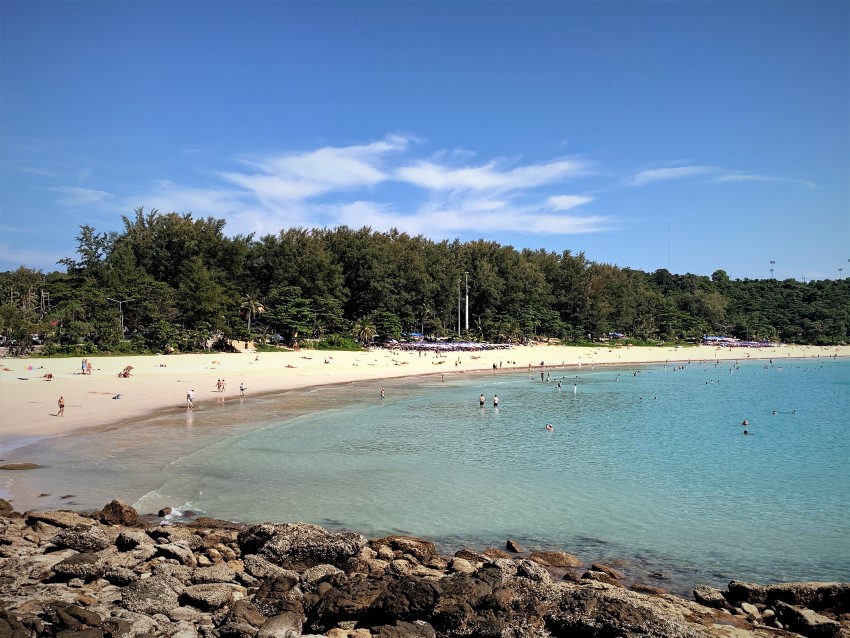 So instead, we stopped by a restaurant near the beach called Nai Harn ON THE ROCK.. which was surprisingly good and affordable considering its location.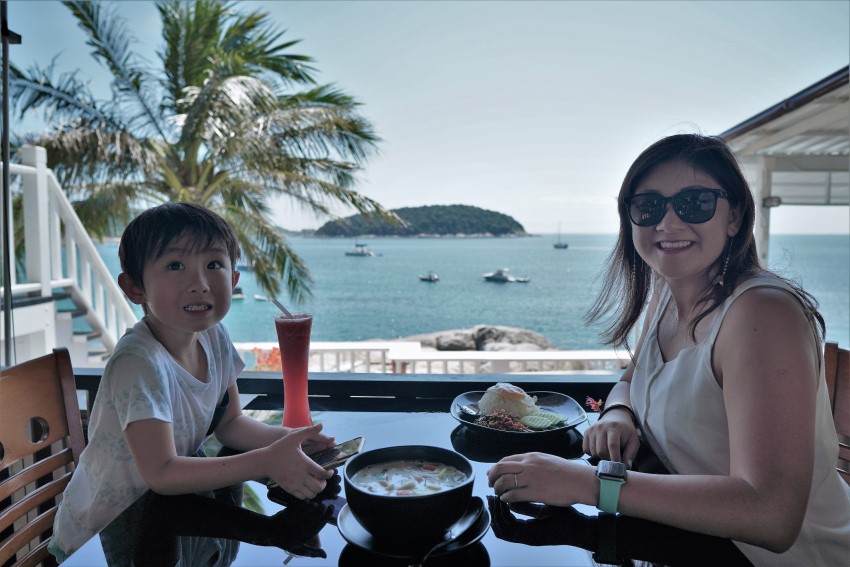 Overall.. I've come to like this part of Phuket that most people would never think of going to for their first trip to Phuket. Whilst Rawai may not be everyone's dream destination, Nai Harn Beach alone certainly left a lasting impression on us. I think I want to go there for our next trip to Phuket for sure!