Sentosa Island staycation stay at Shangri La Rasa Sentosa turned out to be a great holiday for us. This year is Ethan's first primary school year which presents a new issue for us. For the first time, we had NO freedom in choosing our holiday dates given we now HAVE to follow Ethan's school holiday schedule! That meant that we HAD to pay a premium for any holiday during the school holiday period which is a HUGE bummer! Complaining aside.. we did our research and Shangri La Rasa Sentosa Resort & Spa @ Sentosa Island kept coming up, even though it never really appealed to us before (probably due to its age). It is highly recommended by many blogs as one of the best family friendly resort, so we finally bit the bullet and tried it out for the first time.
One interesting fact.. Shangri La Rasa Sentosa is apparently the ONLY beachfront hotel in Singapore. For a small island nation with sea all around it, that fact took me by surprise a little. I wonder if there is a reason for that. Another very prominent feature of the hotel is the amount of "green" around it. It almost feels like the resort is embedded in trees and plants. It certainly makes for a very tropical feel.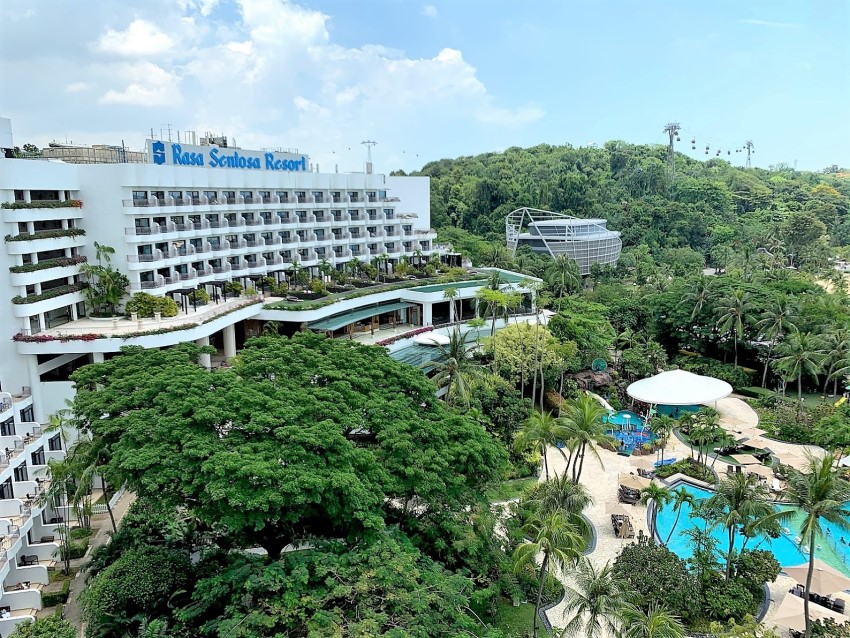 As for the room, we went with Terrace Sea View room. It does feature a pretty massive terrace that we barely used apart from a few photos during sunrise and sunset. The view is definitely stunning through..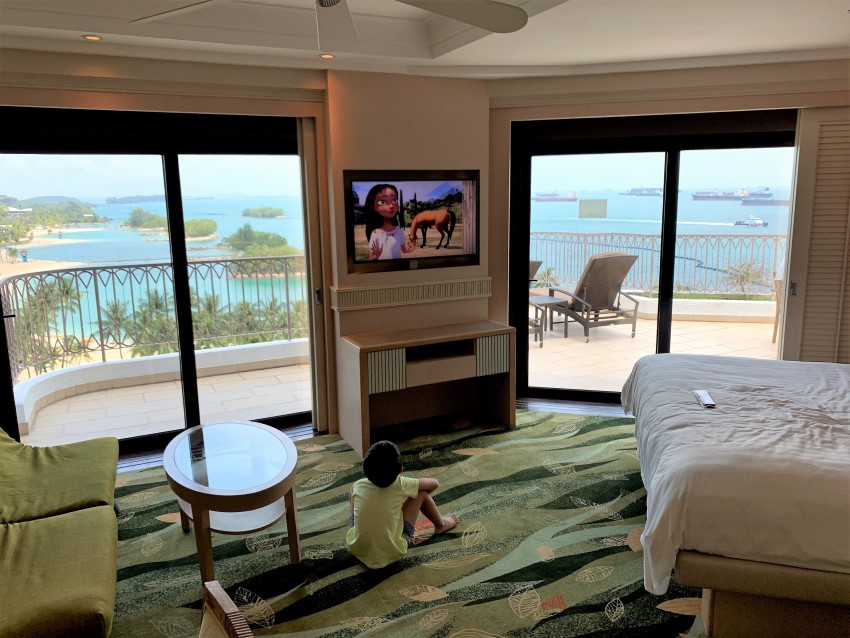 We must say the resort turned out to be one of the best we have stayed in Singapore, right up there next to the likes of Marina Bay Sands. Check out our video which will give you a pretty good idea what the resort was like for us..