Istanbul was the last leg of our 14 days trip, which I set aside 4 full days to explore. It was meant to be the portion of the trip for us to 'recover' and relax from the hectic travels so far before heading back home. Having said that, we were introduced to the city by a cab driver who raced us from the Sabiha Gökçen International Airport to our hotel at easily between 120-150km/h on the highway!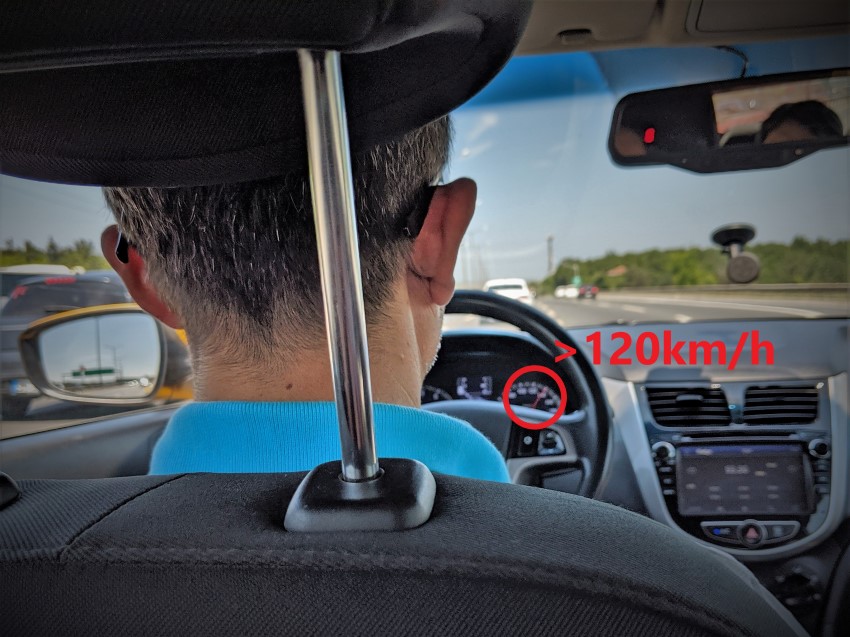 Not only that, we paid more for road toll than it should have been. The taxis in the city appeared to have a reputation to rip tourists off so I sort of expected it anyway. Once converted back to Singapore dollars, it wasn't too bad. You'll hear plenty of taxi rip-off stories on the web, so just keep that in mind.
Anyway, we chose to stay in the Beyoglu area in a hotel called Ansen Suites which was very reasonably priced and came with a rather generously sized room as well! Granted, the room doesn't quite sport any fancy views as such, but hey, it's BIG! Location is another big plus. It was located very close to several attractions including Galata Tower, the Istiklal shopping street and there were a ton of restaurants to choose from! So given the convenient location, it meant that we were able to just hop around whatever we fancy on the day without much planning ahead at all. Here's what we did..
Roof-top bar/restaurant hopping
Being a harbour city with plenty of low rise buildings along the banks of the Bosphorus strait, it didn't take a lot of effort to find breathtaking views from roof top bars or restaurants at all. Best of all, we didn't even have to go far from where we were staying! Here's two of the most memorable ones.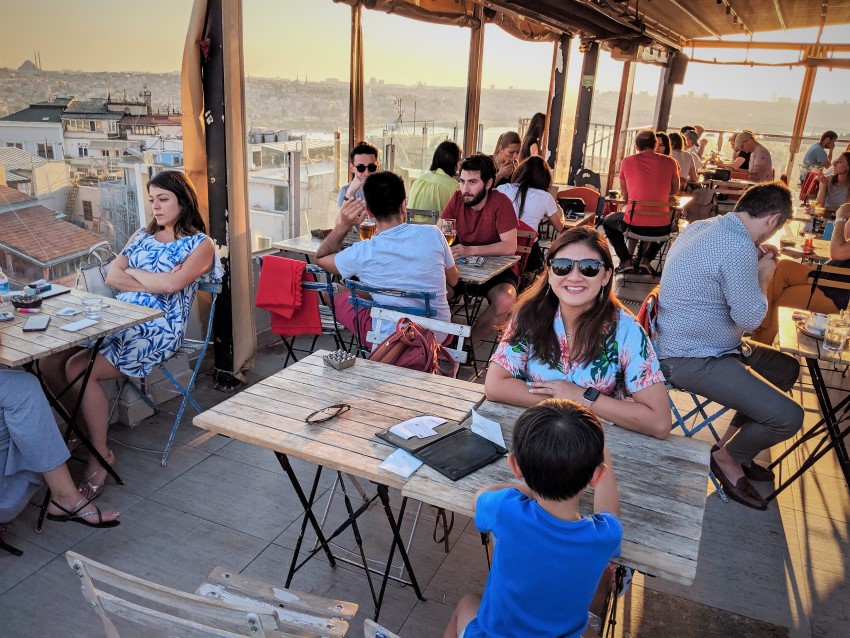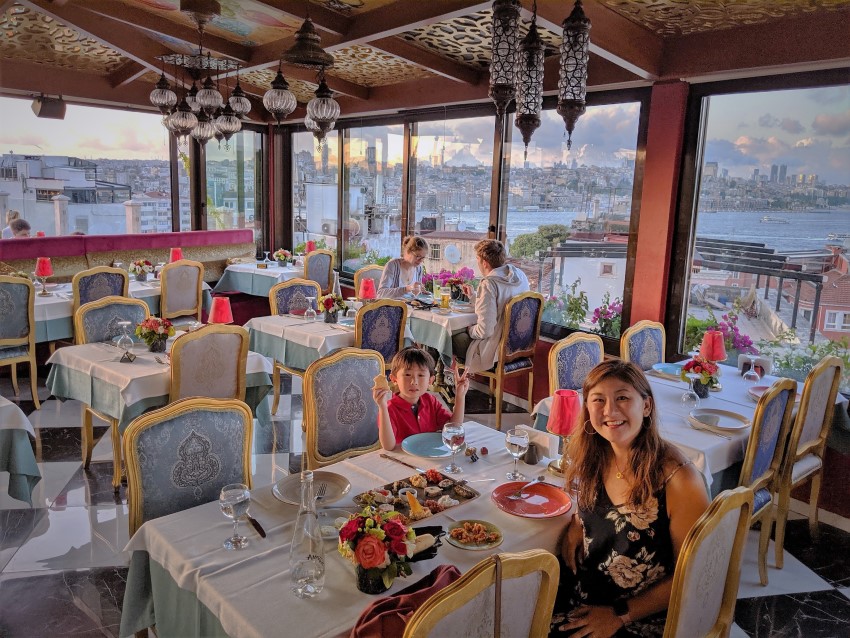 Turkish Tea and Dessert Shop Hopping
There really is no shortage of Turkish tea and dessert shops in Istanbul. We stumbled across all the ones we went to, usually after visiting any of the touristy sights nearby. The variety of dessert just blows my mind!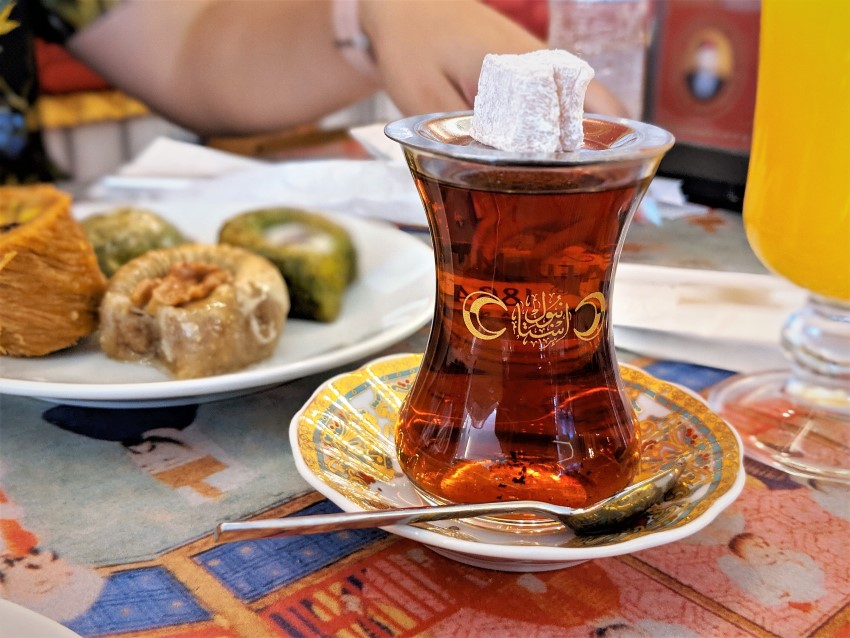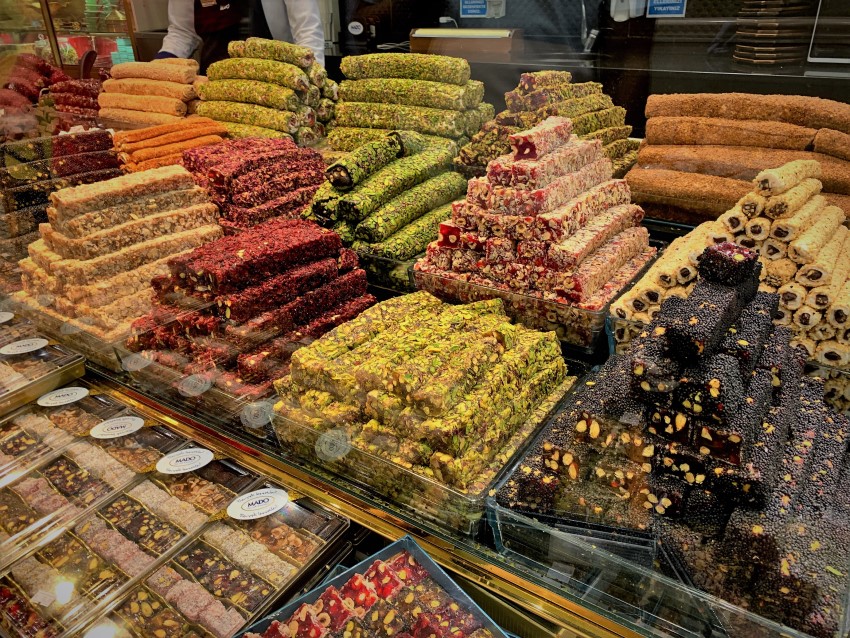 Turkish Breakfast / Coffee Shop Hopping
Good thing about not including breakfast with our hotel stay gave us the chance to try a different cafe every day. Again, like dessert shops, I felt like there were plenty to choose from with most of them just short walks from our hotel!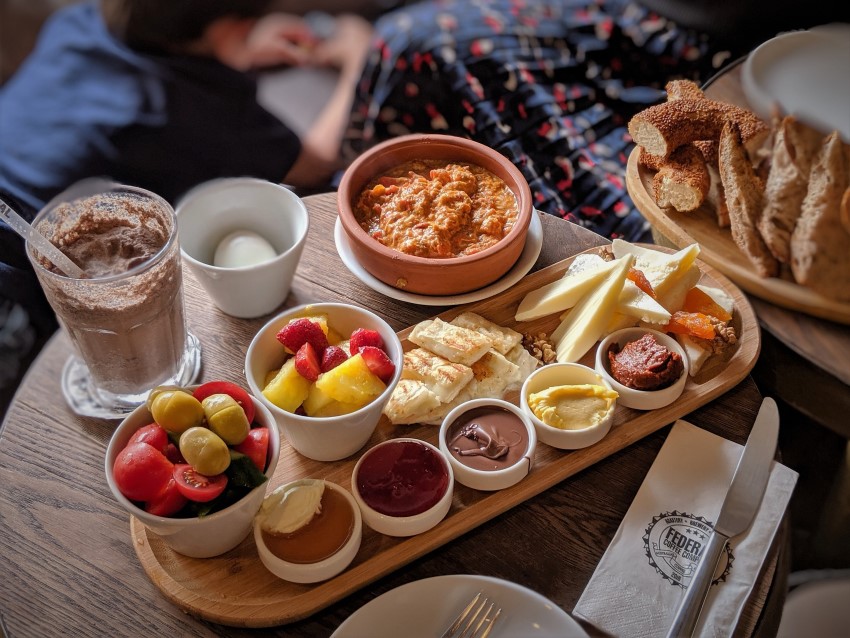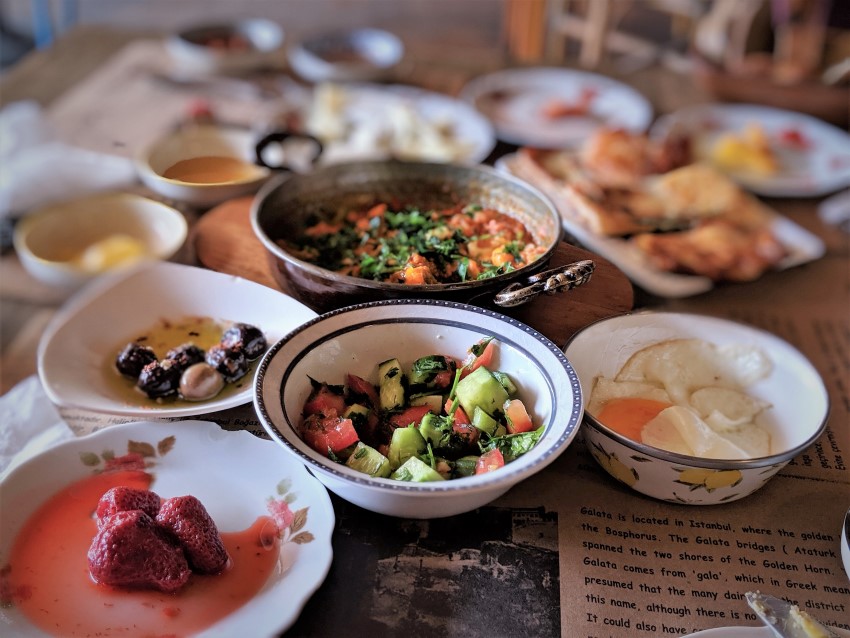 Shopping
The famous "Istiklal Caddesi" shopping street, which stretches a good 1.5km is a buzz filled street with plenty of tourists around. It's our favourite walk in the evening after a hectic day exploring Istanbul. Having said that, we barely did any shopping here given it's primarily for tourists, which means you will have to expect a bit of "tourist tax" if you intend to buy anything here.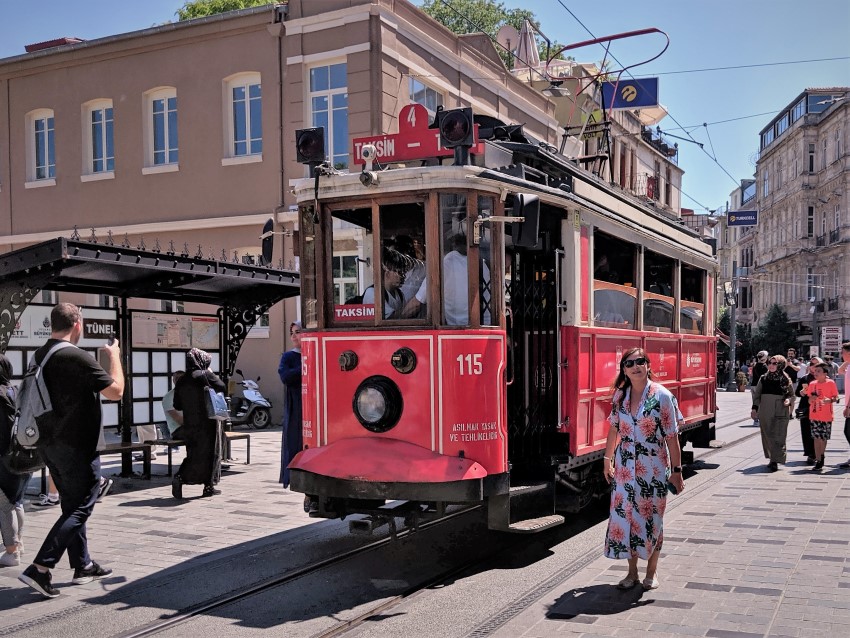 But if you want something a bit more unique and "local", suggest heading out to one of the more suburban shopping centers like Istanbul Cevahir. We did and must say we loved it! Not only did it lack foreign tourists, the prices are a lot more reasonable.
Touristy Sites Hopping
We explored quite a few of the standard tourist sites that most would include in their itinerary. Firstly, the Blue Mosque which is an active mosque built in the 1600s. One thing to note is that there is a dress code that requires women to be wear a scarf, skirt or robe, and for men to wear long pants or at least short pants that covers your knees. Fortunately, they do provide woman with free scarfs and skirts for free. It was interesting as a first visit, but you will find that as of June 2019, it was mostly under renovation 🙁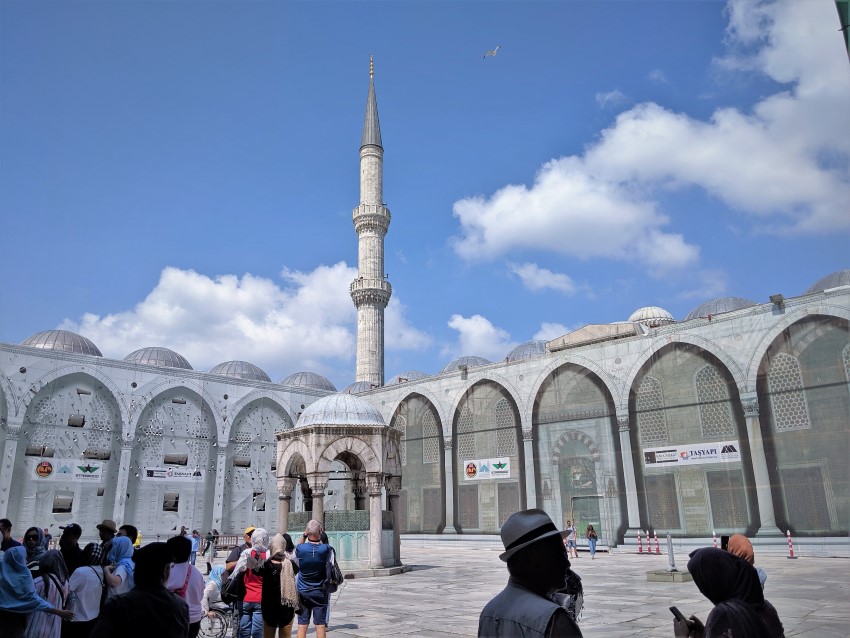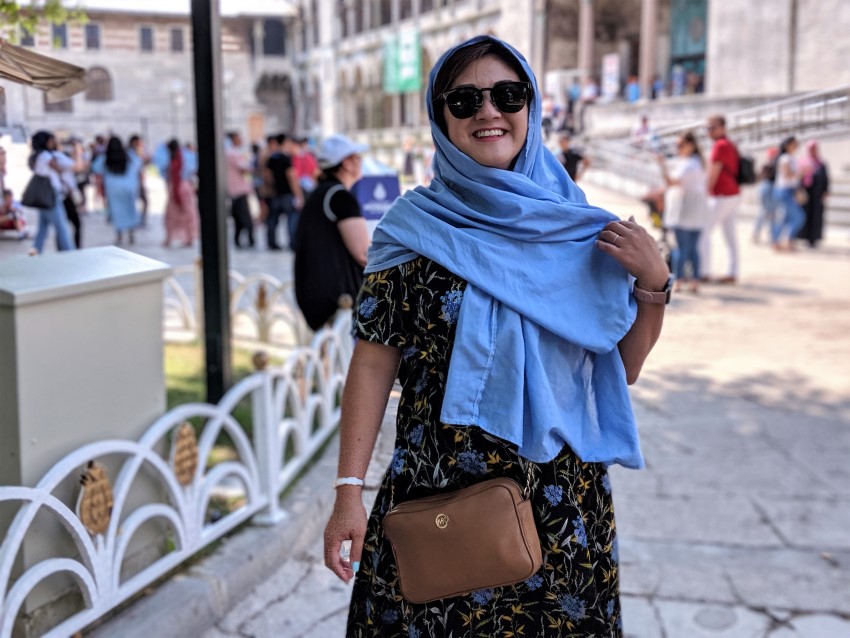 It's only after I visited Blue Mosque that I realised there's plenty of other mosques you can visit that is just as big and grand, such as Camlica Mosque. We didn't get a chance to visit it but looking at the reviews, it looked pretty promising!
Hagia Sophia is arguably more interesting than the Blue Mosque as it was originally a Christian church converted to a mosque! In fact most of the architecture remained, including paintings of Christ on the walls! It's almost an honour to be able to stand in this building given its rich history dating back to the 5th century!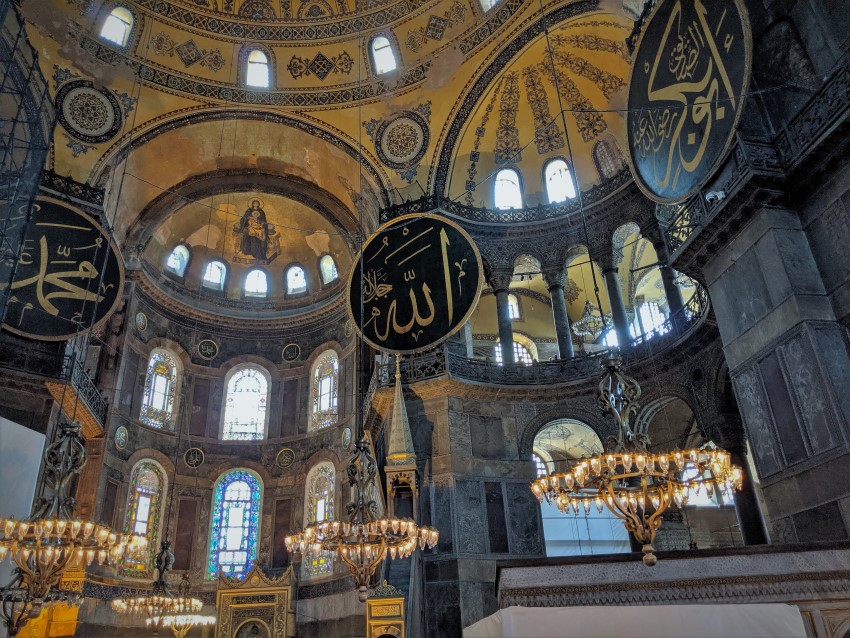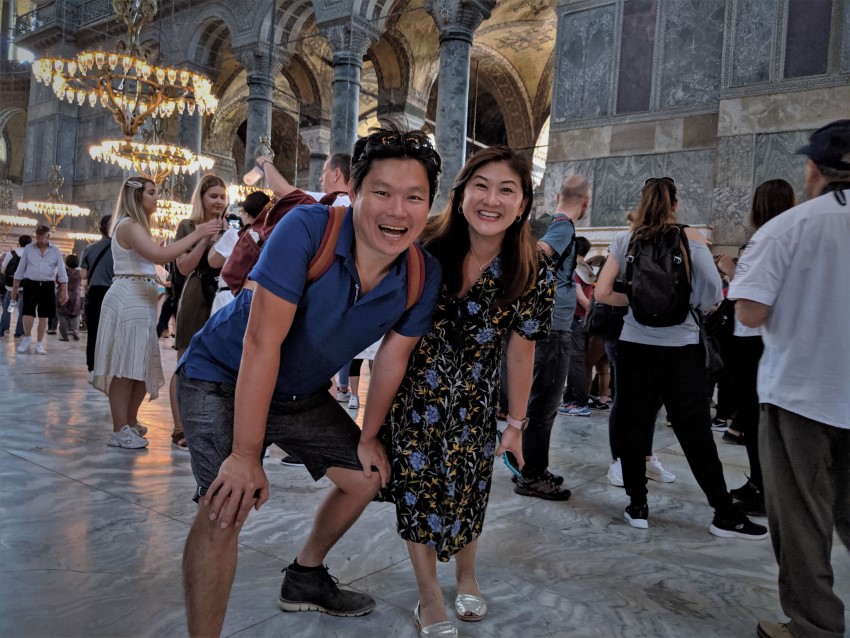 The Basilica Cistern is an ancient underground built around the 6th century by the Romans. It's a water reservoir to me, yet it's quite amazing how intricate and artistic effort have gone into building the underground structure to hold water! Fun fact.. this location was used in one of the James Bond movies quite recently (2015), which you can find out about here.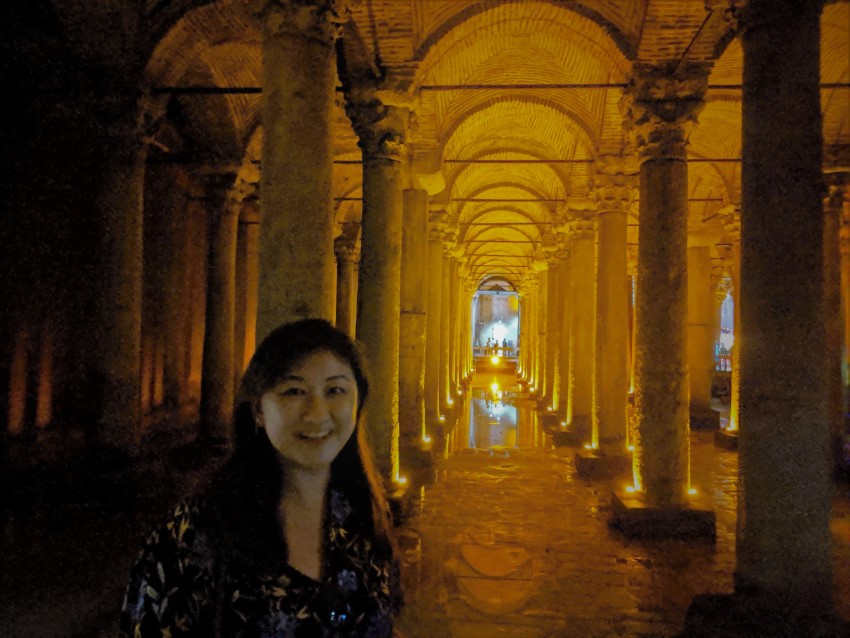 You cannot visit Istanbul without going on a Bosphorous Cruise at least once. Granted, there were a LOT of agencies who will try to sell you overpriced cruises in Euro instead of Turkish Lira. The price difference between them is HUGE. Basically, you will pay north of 25 Euro (and above) vs the one offered by the official ferry company of Istanbul for 25 Lira (~4 Euro) and below. If you want to pay what locals pay, then make sure you head straight to Sehir Hatlari's terminal here. Their prices are published here. When you see this ticket stand (picture below).. use the ticket window on the left. NOT THE ONE ON THE RIGHT. The one on the right that says "Hope On" or "Bug Bus Sightseeing" have plenty of aggressive sales people in white shirts trying to offer you cruises in Euro. Simply head STRAIGHT for the ticket window on the left where the single man is standing. We paid 12 TL for a "short" 2-hours cruise which we felt was more than enough. Ethan was pretty much bored after about 40 minutes into the cruise. Granted, the "no bells and whistles" cruise won't have any tour guides, or lunch/dinner or belly dancing included. But it's still a comfortable cruise!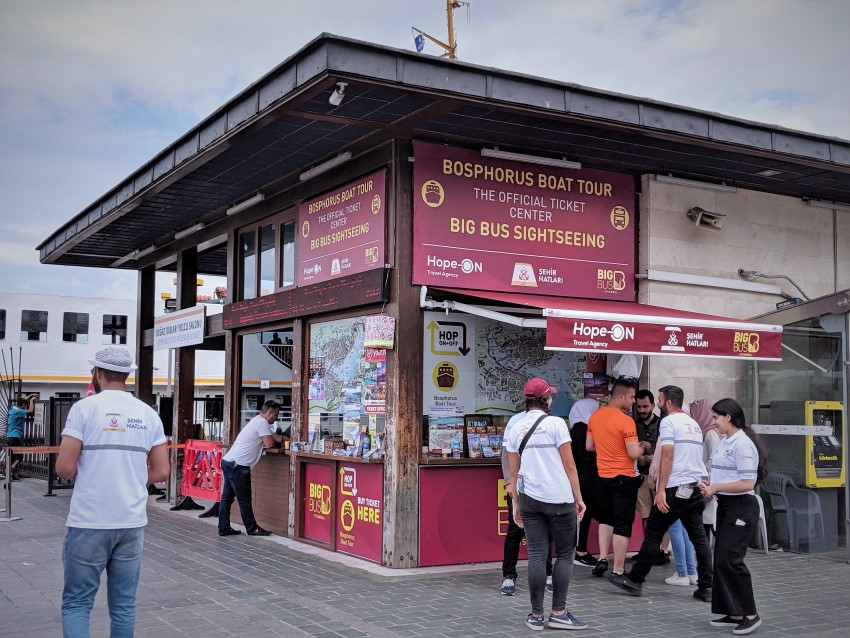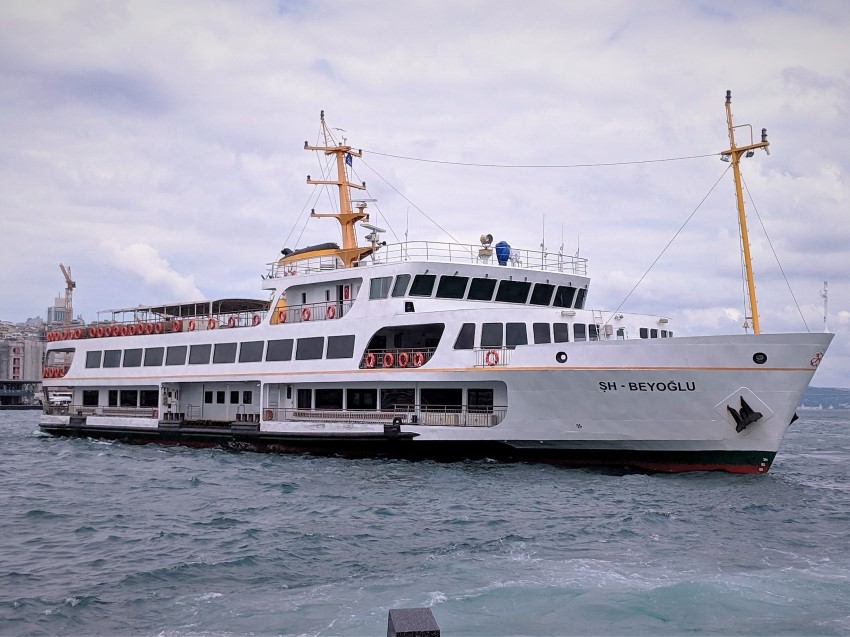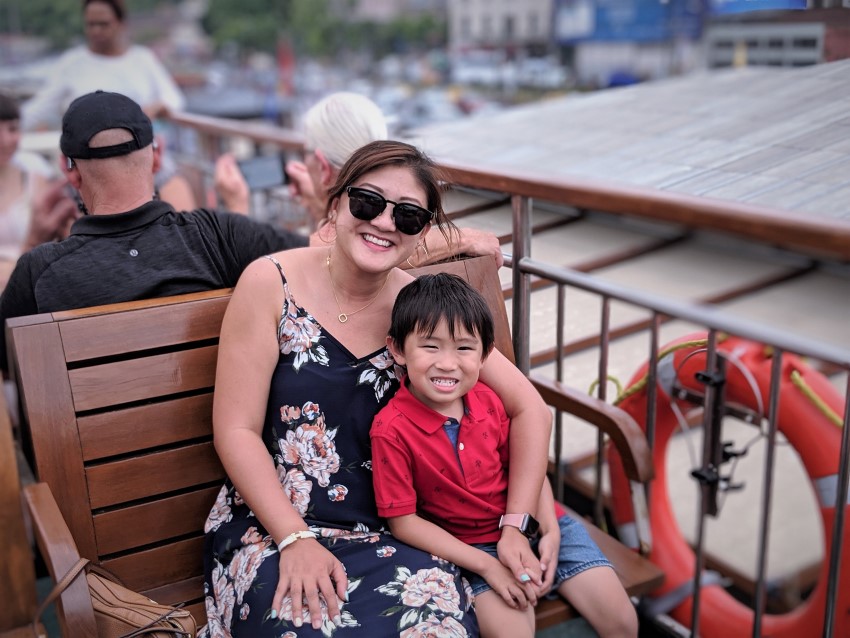 Now, The Grand Bazaar is suppose to be one of the oldest covered market in the world. It only just occurred to me that the Chinese word "巴刹" (Ba Sha) is actually a loanword that was directly derived from "bazaar". Just goes to show how big of an influence this market probably had in shaping the markets of Asia. Having said that, the Grand Bazaar is probably nothing like what it used to be. To me, it's literally a giant tourist trap. Unless you do not mind paying a lot more for the same thing, I would just come here to admire the architecture and maybe appreciate the history of it. You really do need to be a master of price haggling if you want to shop here.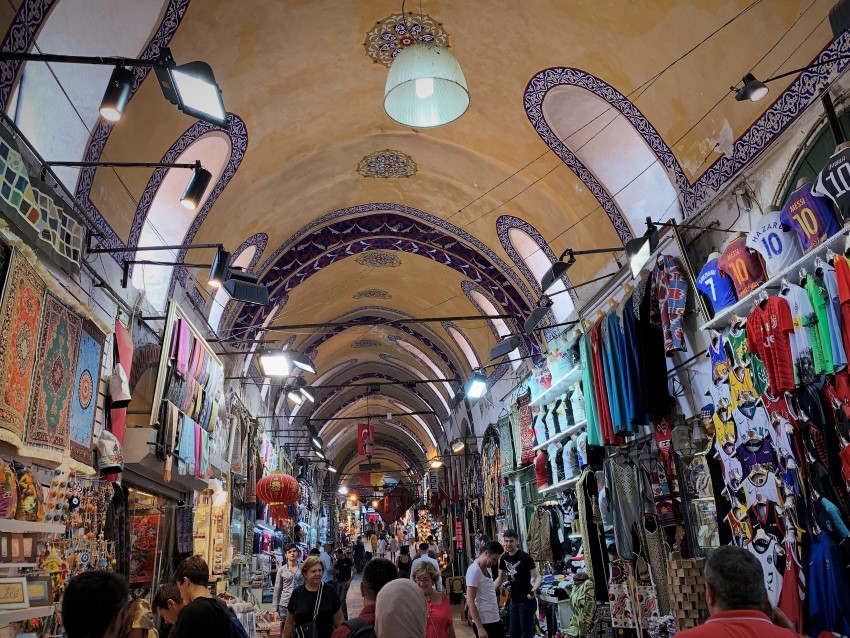 Turkish Bath Experience
Finally, what better way to finish our trip with a nice and relaxing bath and massage. We found that most Turkish bath either do not allow mixed sexes or don't allow kids. So we were quite happy to discover Felicity Spa, which allowed our entire family to be in the same room for the entire Turkish bath and massage experience. The facility wasn't much to look at outside, but once you are inside located at the basement of a hotel, there is a very helpful gentleman (who's a family man himself) who explained the whole process clearly to us. There was no rushing at all. It really helped us first timers with the whole experience. Best of all, our four year old Ethan was able to join in the fun! Really appreciated that their staff were quite happy entertaining him as well throwing soap bubbles and getting him involved to join in the fun of our Turkish bath experience. Highly recommended!!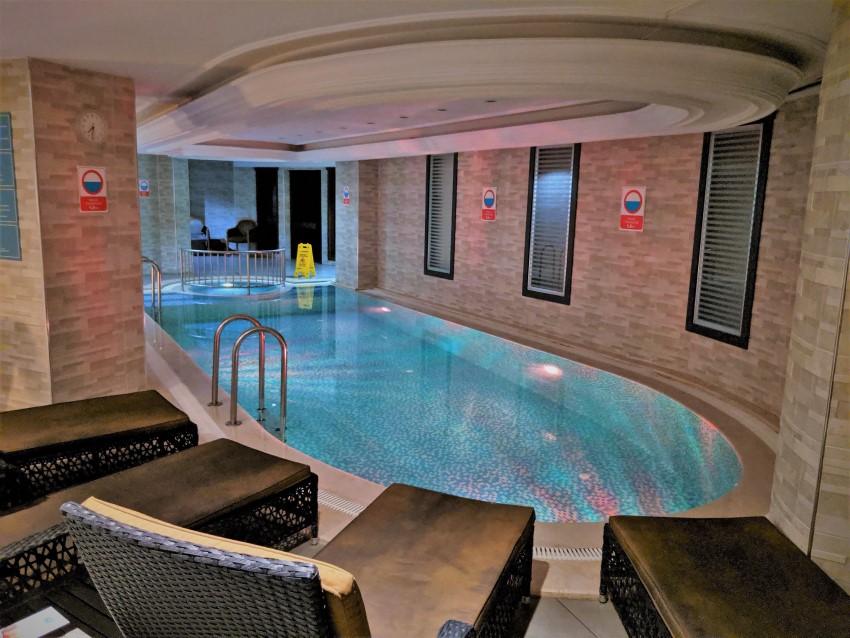 Sadly, this also concluded our Turkey adventure. To be frank, we did not expect to have so much fun in Turkey. It's a place we barely finished exploring, and one that we can easily see ourselves coming back! Hopefully that won't be too far in the future!