Wearing a face mask when out and about is no doubt the norm these days for most countries. As much as I hate wearing one, these things are intended to do its job to prevent spreading of the virus. But of course, there are a lot of people with more fashion or practical sense than me that would want something better than a plain surgical mask. At least one business is quick to jump on this, e.g. a Tokyo store opening a specialty store selling over 200 kinds of face masks!
https://www3.nhk.or.jp/nhkworld/en/news/20200908_34/
How about a bubble tea store in Philippines providing face masks that allows you to drink bubble tea without taking your face mask off! Now, that is INNOVATIVE!
https://mustsharenews.com/bubble-tea-mask/
Ethan had something different in mind. He decided to bring one of his new toy out one evening. Imagine your kid walking around town like this…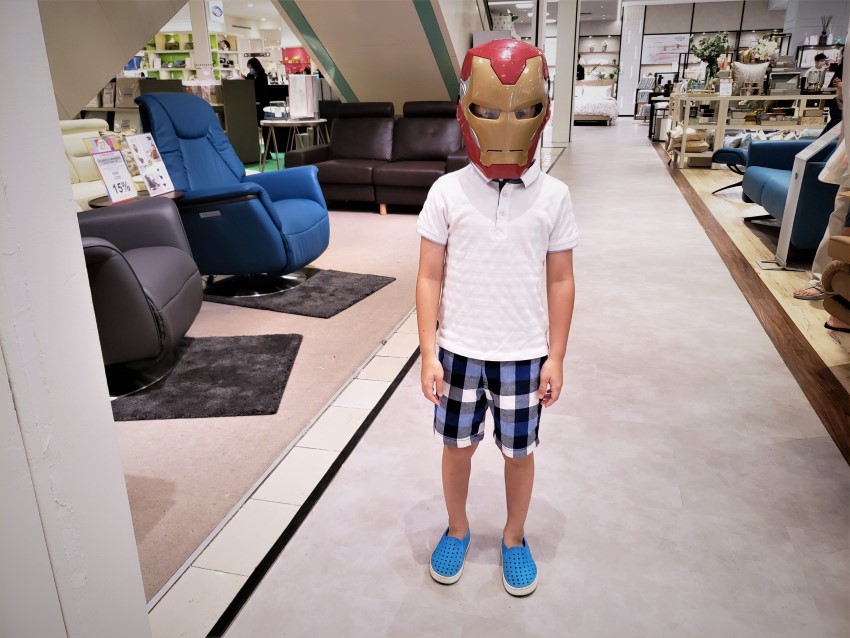 Yes it's just a toy Iron Man mask. But it certainly looks like it can do a better job at preventing diseases spreading than a surgical mask! 🙂
And before you ask, yes he is still wearing his usual face mask underneath..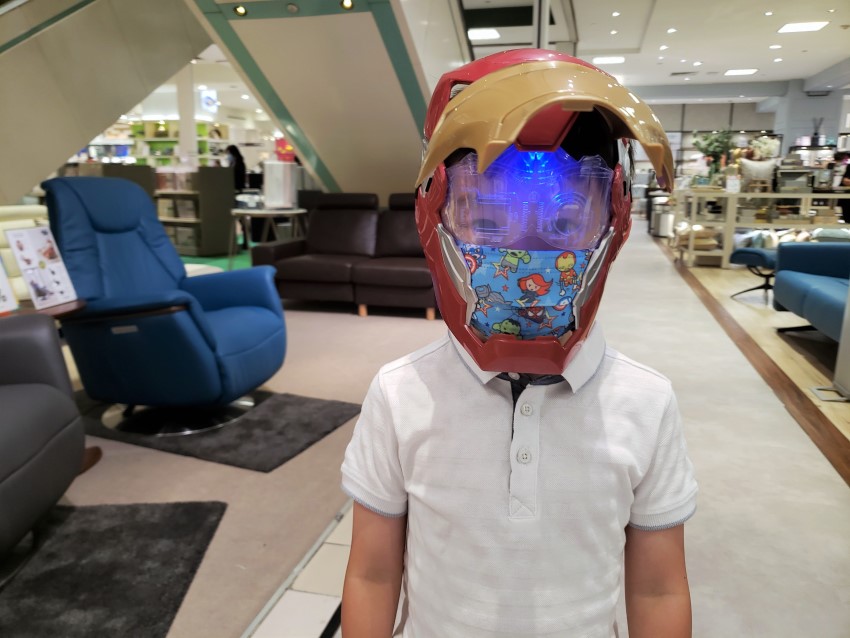 There you go.. there's a business idea for toy companies out there. A full face mask that can act as a toy and prevents disease spreading! Surely it will sell like hot cakes!